Welcome to Noble Air's Chicago Hub
The ORD Hub offers a wide variety of flights spanning the globe. Noble Air and Noble Air Express currently operate out of concourses "B", "C" (Terminal 1), and "F" (Terminal 2) of O'Hare International Airport, with the exception of international arrivals, which operate out of Concourse M (Terminal 5).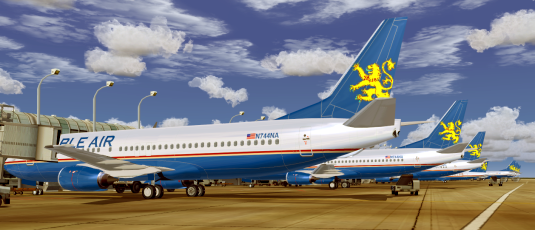 Noble ORD Staff
The Hub Captain for the Chicago Hub is Bryan Opalka. The Chicago Assistant Hub Captain is Mark Newby. We will make every effort to make your stay here at the Chicago hub an enjoyable one. If you have any comments, questions, concerns, or suggestions, please do not hestitate to contact one of us via the Chicago area of the Noble Air forum or by email at ord-hc@nobleord.com or ord-ahc@sbcglobal.net.
Reported ORD Weather
Below is a summary of the current Chicago weather conditions. For more detailed information, simply click on the weather image below.